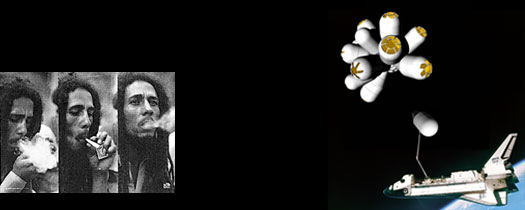 >download
Reinventing, approaching people and making constant proposals. That's how clear things are for the team of architects and industrial designers led by Xavier Claramunt. For them the development process is just as important as the end product. In a desire to offer constant innovation they have just launched a new approach to projects – "Responses". This initiative joins the disciplines of architecture, interior design, industrial design and jewellery, areas where they have been active since 1990. Besides opening their own office in China in 2005, L'EQUIP Xavier Claramunt also works together with Ferran Adrià, Hospes Hoteles, BMW, Chic&Basic and Cosmic.
Set up in 1990, the company is headed by Xavier Claramunt (Igualada, Catalonia 1965) and operates in the field of architecture, interior design, industrial design and jewellery. It has recently decided to add a further category to these four ares – "Responses". This is something they refer to as "scale-less" projects. "They are responses to questions which beset our clients when they are attempting to cope with new challenges. Our objective is to put forward an approach which is feasible".. The initiative was born out of their propensity to come up with new ideas and a project they call "LAB", as in laboratory. In "LAB" work is carried out on a product or project before a specific client even appears. "Such an approach enables us to improve on responses we have already given to clients' questions or to prepare ourselves for those which have not yet been asked". If we compare it to football, it's like a permanent pre-season warm up which exists in parallel to their daily work".
LAB has already produced its first creations – a proposed project for a hotel in space – Galactic Suite – and the initial study for a hotel in an underwater habitat – Sea Suite. "These are projects which we develop without having a specific client who has requested it from us. They are proposals we look into when we discover a need which has not yet been covered". The new LAB strategy has become the way in which L'EQUIP provides opportunities to try out new strategies and to open up new approaches. It exists alongside the responsibilities and urgencies of daily work, because as Xavier Claramunt says, "We are also a company which supplies products with a clear objective – with a client and project in mind. Raw materials must be practicable, deadlines must be met. In the world of so-called reality there's a reasonable established tendency to steer clear of risk".
Amongst its many projects those which particularly stand out are the BMW showroom in Sabadell (finalist in the FAD awards), the hotel Chic&Basic Born in Barcelona, the Casa Mur in Igualada or the annexes for the Hotel Hospes Palacio de los Patos in Granada and Hospes Maricel on Mallorca. In industrial design they are working on the FACES collection for top chef Ferran Adrià, for whom they have just presented Frankie silverware. They have also developed bathroom fittings, sets of taps and bathroom accessories. Since 1990, when they began working for DuchClaramunt, they have been designing jewellery whose potential lies in the search for "the user's implication in the formalisation of the jewellery. More than pieces of jewellery, they are tools for generating pieces", according to this innovative architect.
Their approach to work
All projects carried out by L'EQUIP Xavier Claramunt are based on three premises which trigger them into action – reinvention, approaching people and constant proposals, all of them free from inhibition. As they explain, "The first premise is constant reinvention in the way of understanding things. We review everything unreservedly, from the developed product to attitudes to work and process management. The second is the desire to approach people with products which inspire them into action and are useful to them. The third is a proposal strategy for redefining concepts and strategies which offer us explanations and enable us to produce new products". These premises are strictly adhered to in LAB. When a client appears, the process is enhanced without neglecting preceding ideas or the prejudice-free approach to work. "We start on all approaches together with the client, analysing the information provided to learn enough about needs and thus generate proposals which fit in with requirements." According to Xavier Claramunt, "establishing an approach to work defines the final shape".
Being able to work on different scales means they are completely flexible. Architecture and interior design enables them to understand the concept of space. Industrial design provides them with contact to industry and thus ensures project viability and development of innovative techniques. Jewellery helps them to learn about materials so they can handle them properly and use them in an appropriate way. These three approaches have been joined by "Responses", which are referred to as scale-less projects.
Asia
For just over a year now the company has had a permanent technical office in China. They are open when talking about the difficulties such a new challenge presents, As they say, "What we have learnt is that in China everything moves at a very slow pace and it's essential to lay the groundwork well in advance. It's a difficult road due to the country's bureaucracy, but once partners are found for projects everything is much easier". They went as they are convinced that "for something to happen you have to actually be there". At the present moment they have reached the planning stage for shopping malls and hotel complexes. In line with their concept of re-reading situations and making proposals, they are looking at projects ranging from the manufacture of a pre-fabricated facade in China which would then be put up in Barcelona to prefabricated modules for the hotels they are building throughout Spain.
Innovation
When faced with the question of how they understand the concept of innovation, L'EQUIP Xavier Claramunt explains that for them "innovation is the area where an idea and the way to approach such an idea can be found. Thus, on one level, our idea of innovation resides in proposing products or spaces which are an invitation to do something, which urge people to interact with both the product and other people. The end objective is activity". But as they are convinced that for an idea to be innovative it must be put into practice, they add "Our strategy – which to a certain extent is an innovation – is to become involved in projects as partners. In this respect, besides existing as architects or consultants, we also want to be present at all stages and have a say and able to vote on all the decisions". For the architect this is the only way a project is enhanced instead of diminishing in value along the way from its conception to its actual realisation. "If we are getting a little sensitive, it's no longer a case of being our children, rather we're talking about it being a part of ourselves".
Ideas for empowerment
– Always act while leaving inhibitions aside.
– Constant reinvention in the approach to understanding things – review everything unreservedly, from the developed product to attitudes to work and process management.
– Approach people – propose products which inspire them into action and are useful.
– Offer proposals – redefine concepts so they explain new products to us. Redefine strategies to adapt them to new situations as they appear.